Before jumping into today's bandwagon with regards to technology, we should first dissect the advantages and disadvantages of these technological advancements before investing heavily on them. One of the most popular technological development today is virtual private network technology.
Virtual private networks (VPN) establish a legal secured and encrypted connections by channeling internet traffic to whichever VPN server a user chooses. This generally hides your original IP address and thus, your activities online will not be accessed by your internet provider. Today, VPN is commonly used to improve online security and privacy for both business companies and individual users.
Although used by many, there are people thinking twice about investing in VPNs simply because they are not quite sure as to how VPNs work. Needless to say, a cost and benefit analysis or an examination of its pros and cons is necessary to help people make informed decisions when it comes to VPN services. That said, we are happy to provide you with a run through on the most basic advantages and disadvantages of this technological advancement.
Advantages
Virtual private networks provide better security when it comes to communication, file-sharing, and other data. This is mainly because VPNs protect the network from unauthorized access.
Virtual private networks can be accessed not only by computers and laptops but also by smaller devices like tablets and even smartphones.
Many VPN providers like  will also allow users to connect to multiple devices at the same time.
Virtual private networks allow you to bypass filters on the internet. Hence, it is much easier to access blocked websites through VPN servers.
Connecting to VPNs can be done through the use of public or private wifi networks.
Using VPN has helped reduce costs for companies in terms of communication for employees who are based on other areas.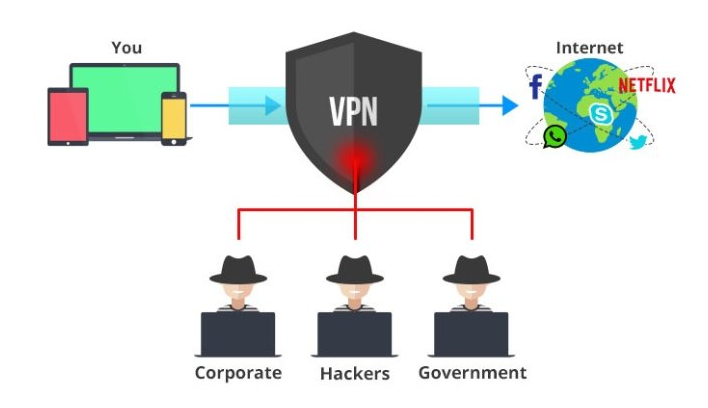 Disadvantages
Security measures implemented by virtual private networks may be quite complex and difficult to understand for others.
You will need the help of a professional in order to optimally use VPN services correctly.
Reliability may be a problem for those who use VPNs as there may be downtime for some providers.
Users may have limited local content when it comes to geo-restricted contents.
Users may experience slower internet speed due to the processes of encryption and decryption.
Not all VPN providers are created equally. Thus, you will have to choose providers wisely; look into their offered services as well as its limitations.
Bottom Line
Virtual private networks are, indeed, very popular today. However, with the rise of many VPN providers, each user must exert more effort in finding the best providers so as to end up with one that will be able to meet the needs of a company. The best VPNS for Japan or anywhere else may be easy to find but this does still, users must not be complacent when it comes to choosing a virtual private network provider. Looking into the bandwidth capacity, number of devices allowable, security measures, and other factors is important.